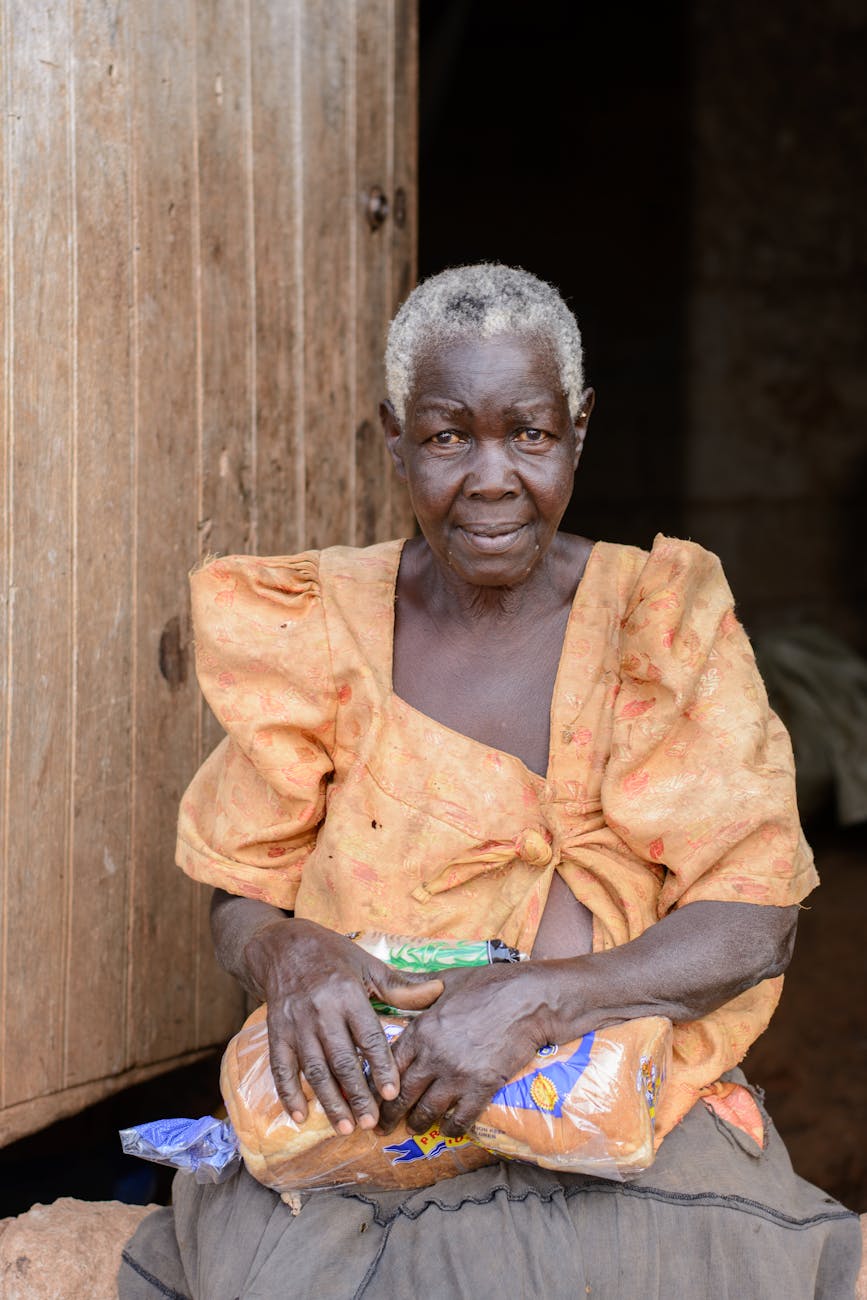 She opened her bleary eyes when the cat, all seven pounds of squirming flesh, climbed onto her belly. Squinting into the sunlight streaming in from the open window, she discovered that she was now the weary possessor of a pounding headache, and at some point, had managed to lose both a tooth and a spouse.
Next day a cow was in front of a house and bellowing continued.
"Where is that bitch, she has kept her cow untied." A man said. His bony daughter came into the veranda wrapping a muffler.
"I don't know where she is? Must be trying her black magic somewhere else." His wife cried, who was in veranda cleaning the pots.
"Mom, don't say that she was my teacher."
"If she is good, she would have conceived. I am damn sure about it." Her mother whispered through her clenched teeth.
The bony woman was pregnant,
"Hey you," her mother cried, looking at the opened window of the neighbor's house.
"Remember, if I ever found your cow in my yard I will make it a handicap and report to the Grampanchyat. Then bear the fines." She was standing keeping her hands on the waist. Echoing complete silence from the adjacent house, it was locked inside. A newly baby cried and her daughter went in.
"Enough now keep quiet?" her husband shouted.
"Don't you know? The cow ate my sleep. I had sleepless nights for two days." The woman said.
"I think I should check it out what's the matter?"
The house they were shouting at was the house of Indira before marriage she was a beautiful girl, she had got married at the age of 17 when she had completed the education till the class 10th. Her father was a farmer, mother was a housewife and she had a brother, they were living in a nearby village in Mussoorie. She got married to Krishna, a slave who mere had two acres of the land and a house on the farm. She had started living in Mussoorie with her husband, while she got an offer letter from a government school for the post of a teacher. Indira had given an interview before her marriage. Her husband continued working on the farm and she used to go to school. Her house was on a small hill and had around 100 houses in the village. The house was on the farm and looked simple one. It was made up of brick and mud. There were two rooms, the front was a hall and a kitchen had attached to a cowshed in the backyard. It had a fine rectangular yard of a thousand square feet area, including few flowering plants, basil plants on its border and the floor was made up of soil.
She used to wake up at six in the morning and sprinkles water in the yard, she had been using the cow waste. She was a well-educated woman and many villagers used to request her advice to solve the dispute of their families, she had a good understanding. She was a favorite of many students and now they have been working in reputed school, colleges and government sectors.
They were a loving couple and with immense love and unable to stay away even for a moment. They never had a single fight or a dispute.
A few years passed with happiness, but after many trials, though Indira had not been able to find a success becoming a mother. Every next day she used to wake up with a hope, the couple had visited many hospitals already as well as the local doctors but brought no changes in her married life. After a year of her marriage, her brother had gotten married and had two children by that time, a son and a daughter. Later, they have promised to live for each other as this was the destiny decided for them.
Twenty years had passed, but no child, whenever she used to see any child, her heart could melt, but there was a no further option had left. Her brother who had two children, they had gotten married when she was in her 50's. Her journey had kept on, soon she got the retirement, but a thought of being a mother was still a thrilling and shaking nightmare and sometimes it could hit her inside leaving sometimes breathless.
Once upon a day, they both got a prolonged jolt, Indira and her husband were having dinner in the hall, the front door had kept opened, and a boy who just learned walking had come into the hall. He was from the adjacent house. Indira took him on her lap and at the same time her mother came into her house and snatched her baby,
She swelled her nostril, "You don't have a child and you are feeding my child, if he found ill in the future, you guys will be the most responsible." She banged the door on her back.
These words kept humming in the ears of both husband and wife. Henceforth, they had stopped talking to neighbors. Her husband had gotten much shock than Indira and he got confirmed and enough to understand that he won't be a father in his lifetime. While he was working on the farm, but his thoughts couldn't refrain from the words which were banging his ears and kept driving him crazy. He had lost the control over the mind. Whenever he was watching the kids playing around his house, his eyes couldn't stop staring them. The neighbors had caught him eyeing on their kids many times and taunt him, almost half of the villagers were started thinking bad about the family. Sometimes he had many sleepless nights thinking of the future.
A few months later a demon had banged the door in the midnight. The black clouds exploded suddenly and Indira was asleep. Unexpectedly, her husband had a heart attack, in the breathless throbbing, he went near her and caressed her back with the trembling hand. He kissed her cheeks watching her with the wet eyes.
The rain was so heavy and the small streams of the rain were running at high speed besides every house. The air was noisy and had made all the trees had woken up the entire village at 2:15 am. Indira too woke up in such a bad weather of the night. She had found her husband dead, 60 years old lady did not ask neighbors for any help nor disclosed the death, simply she had kept crying in the nook the whole night and waited till her relatives come for the funeral.
On a weekend she had woken up on a bellow of the cow, it was early. The summer was hot and mosquitoes couldn't let her sleep. She walked through the kitchen and opened the backyard door, stood watching the cow crying for the food.
"Oh God, I had forgotten?"
She stepped into the woods cattle shed. She could scarcely see dangling cow's tail and head. She fed the green grass, a bucket of the water and came back to the bed. Looking at the roof, at a spider's net, she closed her eyes.
No firewood at home. She thought.
A cat yelled, she opened her dry eyes,
Did she wake up early too?
The house had wooden doors and windows – rotten, broken. The cat used to come anytime, jumping on the bed, sleeping with her. Sometimes were annoying and many times she had gotten frustrated due to the behaviors of the cat, but most of the time, allowing the cat getting into the house was ignored by Indira as it, an alone lady was hungry for a company.
I don't think so there is milk or something has kept open, she thought.
The cat jumped on the bed, "Mew mew..." walked slowly on her blanket looking at her, scratching her mustache. The cat, seven pounds of dangling flesh sat on the blanket, on her legs. She closed her shrunken eyes as she wanted to sleep one more hour. The cat jumped off the bed and went out through a small opening of the front door.
She woke up at 8:00 am, she washed the face, had brushed and before she could go to God, she stood in front of her husband's photograph, on its head had a dry jasmine flower. She closed her eyes, and did a prayer for a few seconds, then she had a tea.
At nine in the morning, she closed the front door, she had a rope in the handmade from an old sari.
Did I forget something? She thought. I have fed cow and locked the back door. Let it be, there is no gold in my house anyway.
After two hours, her sleep had broken by the cowbells. She had slept peacefully and was feeling some freshness on the face. She realized she needs water anyhow, opened the eyes.
Oh God, what time? She felt it's time to go back home.
She saw a man was approaching her with his three cows and a goat. She quickly got up and gave the way to those content and happy animals.
"Excuse me, can I get a glass of water." She asked the cow herd.
"Mother, what are you doing here alone, go home." The old man said and gave her a bottle of the water from his stinky sack. The grandma drank it all, almost more than half a liter. She stood straight looking at him with a signed of relief.
"Thank you."
"Let's go home, don't stay here"
"No, I have to get some firewood for cooking."
"You won't find single firewood all the villagers had taken home in the early morning.
She started following him without uttering a word. The hunger had gone away. The entrance of the village come, but his house was at the other end.
"Now go slowly." The man went straight.
Now what? It's getting dark and I am not able to see clearly. She walked a few steps and fell on the ground, her knees hurt and bleed out.
"May I help you? A girl, five years old picked her up.
"Who are you?" Indira asked blinking her eyes and waiving unsupportive hands. The girl came in front, held the trembling hands and placed the palms on Indira's cheek,
"Grandma, My name is Kavya where is your house?" the girl said with a cute smile and showing her emerging teeth, "Don't worry I will take you home."
The grandma caressed her back.
"Let's go straight and take the first left." The Indira went on,
"You said your last name was Desai?"
"Yes, grandma,"
"Is your father's name is Santosh?"
"Yes," the girl said loudly.
"Okay, you are smart." Her eyes filled with the tears.
"Kavya, do you know," she stopped, became excited.
"What grandma?"
"Your father was my favorite student."
"Oh really? I will say to my father.
"Sure"
"Grandma is that your house."
The grandma had shrunken her eyes and glanced over the veranda and nodded. She saw a blurred image of the basil plants under the moonlight.
"Thank you, Kavya and God bless you." Indira patted Kavya's back,
"Now you go home carefully, your father must be waiting for you," Indira said.
Indira opened the door, picked up a matchbox was lying near the bed and burned the two lanterns which were sitting on the edge of the window. One kept in the hall and another brought into the kitchen. She saw the cat had spilled over all the milk and the wheat flour on the ground. The cat was still there licking the milk and bathed with the flour. She clenched her teeth, her eyes flooded. She went into the nook to pick up a wooden stick before she hit the cat she fell on the wet floor. She lost a tooth and the mouth bleeds. She got irate and picked up the wooden stick again and threw at the cat,
"I am going to kill you tonight."
The cat bellowed loudly as if she is dying. The cat ran away through a gap of the backyard door and disappeared into the cowshed.
She was so shy, in her lifetime, she never walked into any neighbor for borrowing any food. She filled and swelled her stomach with the water and came in front of her husband's photo and stood.
"Can you see how difficult to stay alone here without you. I am tired now."
The tears were streaming down on both cheeks. She came back to the bed and lay down.
Next day morning Indira woke up at 8:10 when she felt the soft sunlight flashed in her eyes. She was not asleep, she was so much hungry, remembering her loneliness she opened her bleary eyes when the cat, all seven pounds of squirming flesh, climbed onto her belly. She discovered that she was now the weary possessor of a pounding headache,
"It is no more bearable." She whispered.
A roll of a tear came down to her cheek and quickly slipped and disappeared under her neck. She could feel the saliva already started eating her fats from the stomach.
Next day at 9:15 am a neighbor from the adjacent house appeared in the dirt yard and the window was opened. The caw was crying,
I think she must have gone to her brother's house? He said. He looked at the opened window,
"Hello," the man peeped in. Indira was sleeping on the bed under the blanket.
"HELLO," he banged the door twice, but no response.
The other men and woman gathered around the house.
"She is dead," an old lady the same of her age said.
The villagers reported to the police station and reported the incidence. Around 4:00 pm a police jeep came, got down two constables, broke the door and went inside the house along with the neighbors, a tall and muscular constable pulled the blanket. He saw, her mouth was wide opened and she was holding a letter in her left hand.
"She has written something." The officer said.
He reads out loud,
I was a lover

But I got to hate everything now

As very next day I get a fever.

I was a teacher

But everyone teaches me now

Because I am now older.





What to do now

The things will never come into my life like wow.

I am alone

I have to walk, using a stick on my own.

I have lost my husband

Who will walk with me?





For me, God knows who will raise funds.

I have never been conceived

I live in a small mud and brick house

The last night, thieves deceived.

I have thin skin and bleary eyes how many times will cry?

When I go in the sun every day, I almost fry.

Now I am tired of crying and living alone in, my love

I wanted to come where you live.

I know you would be living in the heaven





I regret upon, gave you my loves, but not children.

I wanted to live with you one more time

Need feelings of a mother and more shine.

Call me once where you are now





Wherever, it does not matter if you are on earth, up or down.

Living alone without you, have no strength

I have a love for you, but not wealth.
The police burst in the tears wiped his eyes, he was with a short and fat partner.
"Where is her son or daughter?"
"She was living alone, her husband died a few months ago and she did not conceive. Her brother stays in the nearest village, Palakwadi. One of the villagers said.
The police pulled up his wireless phone and held the front of the mouth and press the button.
"Hello," he blinked his wet eyes.
"I need an ambulance please send it to Mussoorie."
The villagers helped each other and brought the dead body into the yard.
The constable heard a cry of a newly born baby, he again held the letter in front and read the line 'Call me once where you are now' and smiled.
The ambulance had come in fifteen minutes and took her dead body to the hospital.
She turned and saw a hill two miles away. She started walking with her skinny legs.
"Oh shit, I forgot the water bottle." she murmured.
She gasped in, gulped few salivae through her dry throat.
How can I forget my water? She thought.
She was completely tired, her skin had oozed out much sweat and suddenly her body started trembling. In the morning she had nothing except two glasses of water and a cup of tea. She stopped, everywhere was long trees, rocks, and tiny random jungle footpaths.
"Find the water or else neither I won't be able to walk anymore and not be in a position to collect the woods."
/>A wave of the pain attacked the waist, she stood straight, keeping her hands on the waist. The breathing was suddenly found difficult its way in. Her blinking had been continuously watering the eyes, but it was not enough.
She turned and found not even a single animal. She slowly leaned her hands to get a spot as quickly as the darkness had come in front like a ripped cloud. There was no option, both the eyes gleamed and turned wet, she breathes had then got recovered the access and she quickly felt much better. She was sitting under a shadow of the tree, but on the main footpath.
I have to wait until someone comes, only God could find a pit on this hill.
Indira was sitting on her feet only. Ten minutes later her legs became heavy, and she brought down the butt and placed on the ground and gave her legs more comfort.
She brought her face in the gap between the legs and closed her eyes. Quickly fell asleep.